Total Homes helps supply furniture to Queens Cross tenants
Total Homes helps deliver furniture to Queens Cross tenants
Queens Cross Housing Association has teamed up with Social Enterprise Total Homes Cooperative deliver refurbished household appliances and furniture to tenants at low cost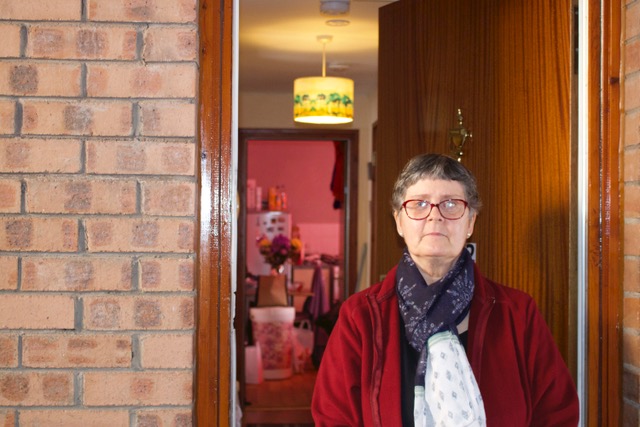 The furniture and appliances are rescued from the house clearing and brought back to the new standard by Total Homes before distribution to the tenants and a new lease.
The goods are delivered within 24 hours, adjusted if necessary and come with a 12-month guarantee.
The new partnership is based on a circular economy model, an economic system that aims to eliminate waste and promote the continuous use of resources through reuse, repair, remediation and recycling.
Queens Cross tenants Linda Burton took advantage of the new partnership to have an overhauled washing machine delivered.
She said, "When I needed a new washing machine that Total Homes delivered the same day and a new one installed, the service was excellent and the machine is exactly what I needed."
The two organizations have been working together for two years. In this new closer partnership, Queens Cross will now use a full circular model for all house clearance work.
Rona Anderson, Queens Cross Real Estate, Corporate and Regeneration Director, added, "We are all working to reduce our carbon footprint over the next few years, and a circular economy model is a great way to help. Not only does it keep goods out of landfills, but it also provides an affordable way for our tenants to outfit their homes with what they need. "
Last year, Total Homes saved more than 1,000 tons of material from Queens Cross home releases that would otherwise be dumped.
Total Homes also supplies the association with starter kits to help young people entering into a tenancy for the first time.
Marcus McNeilly, General Manager of Total Homes Co-operative, commented, "We have an excellent relationship with the Queens Cross Housing Association. It's great to see them adopt our ideas and models that focus on reuse rather than disposal. "