The Vita Group joins the RENUVA™ Mattress Recycling Program by Dow
Released 10-07-20
Submitted by DOW
HORGEN, Switzerland, October 7, 2020 / CSRwire / – Vita Group, Europe's leading supplier of flexible polyurethane foam solutions, and Dow (NYSE: Dow) today jointly announce the next stage of the RENUVA ™ mattress recycling program with a new collaboration for the production of flexible polyurethane (PU) foams made from RENUVA ™ polyols – raw materials from recycled mattresses. This milestone is a logical next step in the journey of the RENUVA ™ mattress recycling program, a circular economy initiative by Dow.
With this announcement, the RENUVA ™ mattress recycling program will demonstrate the opportunity to close the loop for post-consumer mattresses and the role of PU in a circular economy. As previously announced, Eco-mobilier will supply PU mattress foam for chemical recycling to the first industrial-scale production facility operated by Orrion Chemicals Orgaform in France. The result of this process will be new polyols ready for use in foam solutions. The Vita Group will use RENUVA ™ polyols at the ICOA production site in Crancey, France, at the beginning of 2021. Vita will also work closely with its customers and mattress brands in the French and European markets to promote the use of the foam in new mattresses as well as seek applications in other product areas.
"The Vita Group is inspired to partner with Dow on the innovative RENUVA ™ program. Sustainability and innovation are an integral part of Vita's culture, our purpose and our values. We are committed to pioneering the development of a circular economy in our industry where flexible PU foams are recycled for the end user into new raw materials that can be used in our manufacturing processes to produce new quality foams, "said Ian W. Robb. Group CEO for the Vita Group.
"We are proud to expand the RENUVA ™ ecosystem by having Vita on board to produce flexible foam with RENUVA ™ polyol. Her market experience and focus on sustainability will help the industry achieve a circular economy for flexible polyurethane foams faster, "said Ana Carolina Haracemiv, EMEAI Commercial Vice President of Dow Polyurethanes.
The RENUVA ™ mattress recycling program aims to recycle up to 200,000 mattresses per year in France and address the problem of landfill and incineration. The first production of RENUVA ™ polyols is expected in the first half of 2021.
For more information on Dow's RENUVA ™ program, visit www.dow.com/renuva.
About Dow Polyurethane
Dow Polyurethanes develops and delivers a broad portfolio of technologies and custom solutions to customers in a variety of industries under the StructuralScience, ComfortScience ™, MobilityScience ™ and InsulationScience brands. Applications range from industrial and infrastructure solutions to consumer comfort solutions for floors, furniture, bed linen and shoes to automotive solutions for vehicle interiors and energy-efficient insulation materials. The company manufactures and sells key chemical components and fully formulated polyurethane systems for rigid, semi-rigid and flexible foams, as well as coatings, adhesives, sealants, elastomers and composites. Dow is the world's largest manufacturer of propylene oxide (PO), propylene glycol (PG) and polyether polyols and a leading manufacturer of high quality aromatic isocyanates such as MDI. Dow Polyurethanes strives to meet the specific needs of its customers in their local geographic regions and operates a global network of manufacturing facilities and system houses as well as innovation and service centers. The company has an ongoing initiative to lead the industry in providing high-performance products that meet critical market demands and contribute to a more comfortable, healthier, and more resilient society. For more information, please visit www.dowpolyurethanes.com and follow us on Twitter and LinkedIn.
About Dow
Dow (NYSE: DOW) combines global breadth, integration and scaling of assets, focused innovation and leading business positions to drive profitable growth. The company's goal is to become the most innovative, customer-oriented, integrative and sustainable materials science company. Dow's portfolio of plastics, industrial intermediates, coatings and silicones offers customers a wide range of differentiated science-based products and solutions in high-growth market segments such as packaging, infrastructure and consumer care. Dow operates 109 manufacturing facilities in 31 countries and employs around 36,500 people. Dow had sales of approximately $ 43 billion in 2019. References to Dow or the Company mean Dow Inc. and its subsidiaries. For more information, please visit www.dow.com or follow @DowNewsroom on Twitter.
About the Vita Group
The Vita Group is Europe's leading provider of flexible foam solutions. Vita builds on 70 years of tradition and develops, produces and markets a wide range of value-adding and differentiated products made of flexible polyurethane foam and Talalay latex. Vita's three divisions – Comfort, Technology and Flooring – serve customers from a variety of industries, including bed-in-the-box mattresses and bedding, furniture, hygiene and medicine, mobility, construction and flooring. The company's unrivaled pan-European operating base is well positioned to serve local, regional and multinational customers across Europe and to offer innovative, value-added products and applications worldwide. You can find more information about the Vita Group at www.thevitagroup.com
For further information please contact:
Neil Fernandes
Dow polyurethanes
+971 56 417 4012
[email protected]
Patrick Kennedy
Porter Novelli
+32 49 97 303 96
[email protected]
Alison Vesey
The Vita group
+44 161 655 2702
[email protected]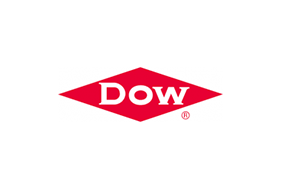 DOW