Police identify man who died in fire at Jefferson County trash-hauling business | Law and order
Firefighters from the Rock Community Fire Prevention District are working to open an upper section of a building at Bob's Disposal Services after an employee was killed in a fire on Tuesday, January 28, 2020. Photo by Robert Cohen, [email protected]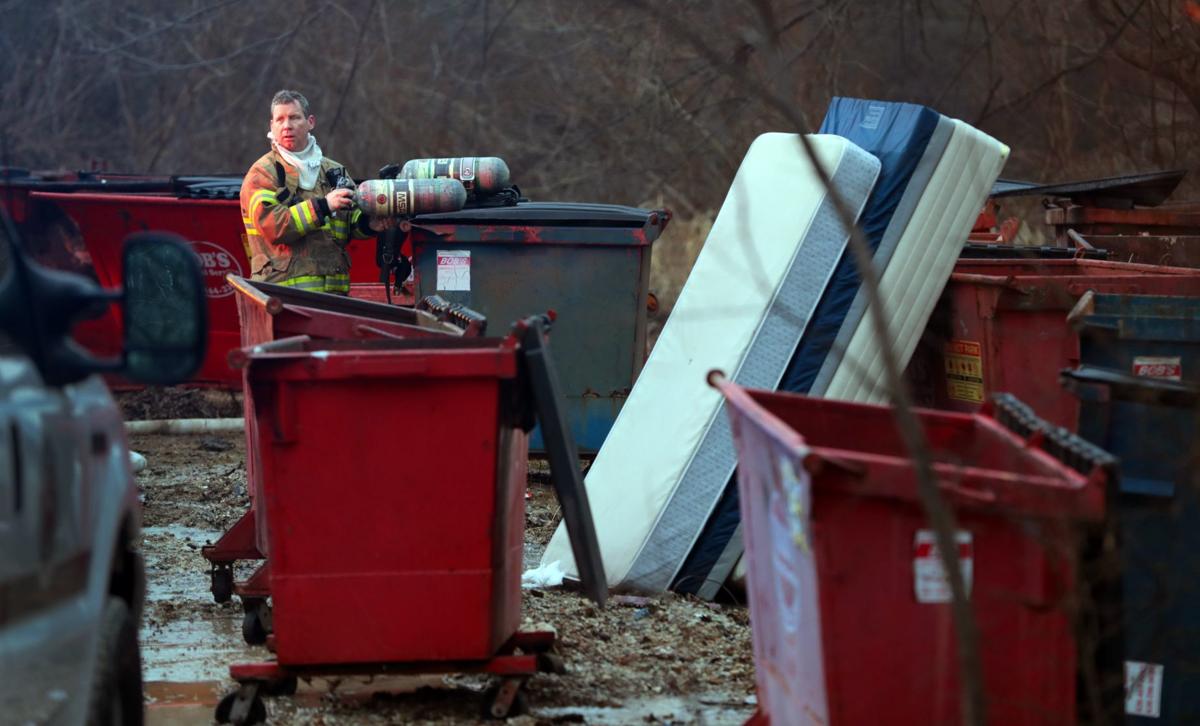 Trash cans lie on Bob's Disposal Services property as firefighters from the Rock Community Fire Prevention District work at the location where an employee was killed in a fire on Tuesday, January 28, 2020. Photo by Robert Cohen, [email protected]
Firefighters from the Rock Community Fire Prevention District work at the Bob's Disposal Services fire site where an employee died on Tuesday, January 28, 2020. Photo by Robert Cohen, [email protected]
JEFFERSON COUNTY – The man who died early Tuesday in a fire at a garbage truck company in Imperial was identified as Ivan S. Johnson, 51, of Imperial, the sheriff's office said.
Johnson worked at Bob's Disposal Services on 883 Big Z Boulevard in Imperial, which caught fire. A co-owner of the company who called Johnson "Shane" said he often slept there at night.
The sheriff's office said Johnson's remains were inside the building and have been identified.
Firefighters were called at around 4:15 a.m. on Tuesday and found the shop was on fire. Early reports said Johnson may have been in a locked room in an upstairs loft.
"The cause of the fire has yet to be determined," said the sheriff's office on Wednesday. "But at this early stage in the investigation, it doesn't seem like it was deliberately set."
Ron Harder, a spokesman for the Rock Community Fire Protection District, said it took about an hour to get the fire under control.
Shake off your afternoon break with the often shared and unusual news of the day hand-brewed by our online news editor Mandy St. Amand.