NIH Allergy Asthma Guidelines No Longer Dictate Carpet Removal
At home
news

NIH Allergy Asthma Guidelines No longer dictate carpet removal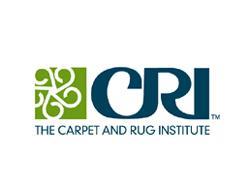 Dalton, GA, March 2, 2021 – The National Heart, Lung, and Blood Institute (NHLBI) of the National Institutes of Health (NIH) released the 2020 Focused Updates to the Asthma Management Guidelines, new federal guidelines for the best treatments for asthma and Allergies on December 3, 2020. The guidelines have been updated and do not recommend removing carpets used to treat asthma and allergies.
"We are pleased that these new guidelines recognize the very latest science on carpet and indoor air quality," said Joe Yarbrough, President of CRI. "CRI's work has been instrumental in highlighting the studies that support this update. This is a positive development for our industry."
The federal guidelines are used by public and private stakeholders, including other federal and state agencies, as well as the medical community.
"Beginning in 2013, a CRI working group of subject matter experts from our industry worked to collect science and data and submit it to the NIH," said Yarbrough. "Your work was instrumental in this initiative for industry."
CRI submitted studies that found that carpets can improve indoor air quality by keeping particles out of the breathing zone until they can be removed with regular cleaning. The preponderance of research shows that carpet has a positive impact on air quality.