Nashville Airport Selling Squares of Distinctive Carpet
At home
news

Nashville Airport selling squares of distinctive carpet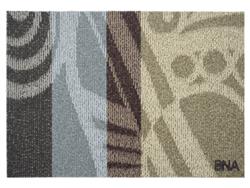 Nashville, TN, June 12, 2020 – There is good news for travelers to Nashville International Airport: The distinctive carpet that lines the terminals is now available for purchase.
From Wednesday the airport will be offering 18 x 30 inch floor mats with the BNA logo on its website. They are $ 34.99 each. But for those who don't want a doormat, the swirling carpet pattern is also available in a variety of clothing options, including pants, hats, and socks, at rayreidfashion.com.
The inconspicuous flooring has gained fame on the internet in recent years and now has more than 27,000 followers on Instagram.
Removal of the carpet, which was installed in 2010, will begin this year and should be completed by 2023, according to news reports. By 2023, all floors of the airport will be replaced with terrazzo or a new carpet with a different pattern.
A few years ago, the Portland Airport carpet also garnered attention on social media as it was replaced with new carpets from JJ Flooring.